Eco-friendly. Creative. Practical. Silk screened. Reusable. Durable.

Looking for products with all of these qualities? Amy of downhomeamy is a local Vancouverite who enjoys creating practical, yet beautiful, things for the home and for baby.
She designs everything by hand, and prints them onto organic (and sometimes recycled!!) material, resulting in lovely things such as reusable snack pouches (as seen above), bibs, lunch totes and napkins.
Looks like you can find the perfect baby gift, hostess gift, thank-you gift, or a little treat you get yourself. They are all so lovely. Take a gander over at her shop! *Warning: you may get lost on Etsy for a while.* This shop does ship internationally, so do not fret if you are not in the area. Her price point is reasonable considering it being handmade with good materials.
I may just have to purchase a handkerchief before the wedding season this summer (another reusable item made from recycled material-brilliant!).
It definitely makes me happy to find local, environmentally-friendly artists making beautiful things. And there is nothing like owning something or giving something that has had someone's hands all over it and so much thought put into it.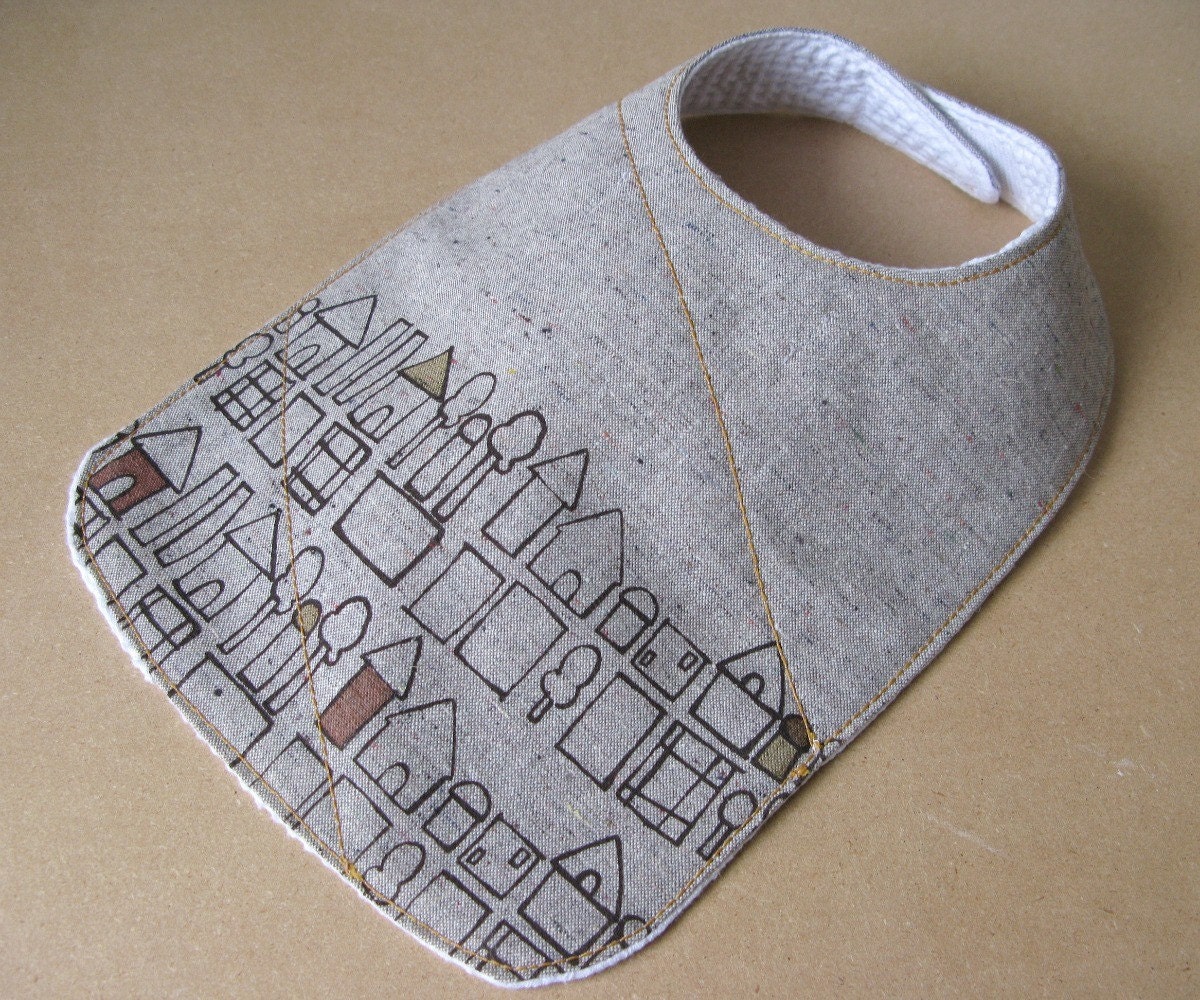 What would you like to see more of from her? I'd love to see items such as crib sheets or pillows, even.
I can't wait to see what else she comes up with.
Inspired by the creative,
the urban momma
Note: photos used with permission